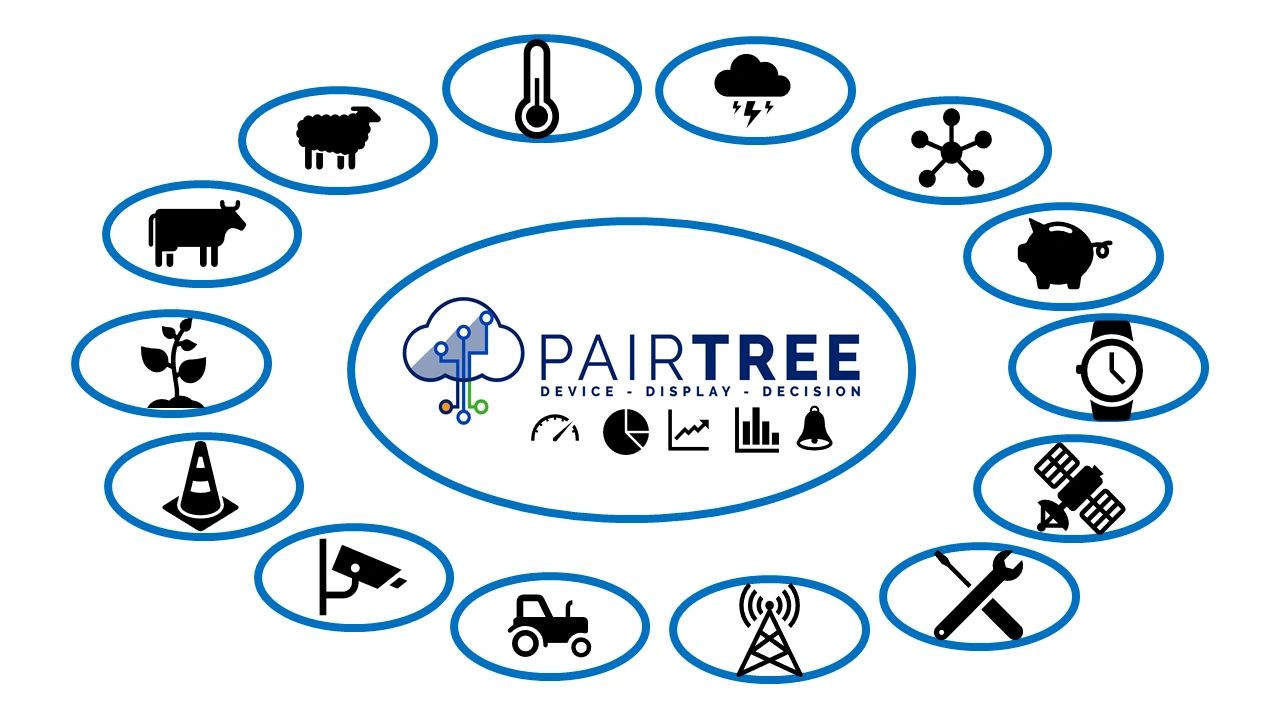 PAIRTREE, PAIRED PARTNERS ENABLE – THINK ONE, POWERED BY MANY
Pairtree ecosystem
Whether you have found us through a Pairtree ecosystem paired partners or through a platform that is 'Powered by  Pairtree' , you now have a Pairtree account that you can piece together for all of your different data sets.  Pairtree is able to assist your operational efficiency, through centralising all of your data feeds into a single easy access location.
Pairtree is a 'Universal Agtech Dashboard' and complements the solution and service providers that you engage to improve insights, records and monitoring of your agricultural business and assets. 
Pairtree is a flexible dashboarding platform that can join many different non-related data sets so that a single source of truth can be continually reviewed and repeatably referred to for objective decision support.
It is EASY to now build out your Pairtree experience, SIMPLY start with your most important data feeds and contact us for the integration and pricing.
Learn More
Centralising data sets that are related in operation, but not connected in reality  is core to Pairtree connectivity value proposition and market position. 
Start with the data you already have and add what you need.